Ella Berglas, STEM Tutor
Advanced Mathematics, Physics, Chemistry, Cello; New Farm Brisbane, Years 7 - 12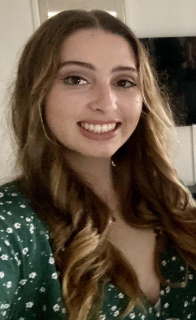 Hello! My name is Ella. I am an Engineering student at the University of Queensland. I have a deep knowledge of the subject matter, but more importantly, I am very aware of what is required to study them effectively. I provide individual one-on-one tutoring that can be an important compliment to traditional classroom teaching.

I believe the key to success with these subjects is to develop a deep understanding of the underlying concepts and practice, practice, practice. Understanding comes from clear explanations of the sometimes difficult concepts that a student may be struggling with. I achieve this with a structured step-by-step approach.

I start by working with the student to identify the areas that trouble them. For example, it is difficult to understand calculus if a student is struggling with basic algebra. I then focus on those areas that are targeted to the needs of the individual.

Learning should also be fun. It is very rewarding to master a difficult concept and be able to confidently apply it to solve problems. Success produces the confidence to learn more without anxiety. The journey is completed one step at a time.

It is not long ago that I was a high school student struggling to achieve my academic goals. I find it very rewarding to now help other students be successful in their endeavours.

I can provide lessons in person at New Farm or online. Online lessons work very well when the student has a stylus and we can use electronic white boards. The stylus can be used with a touch screen on a laptop or tablet. Alternatively, a graphic drawing tablet such those from Huion or Wacom can be purchased for under $100 (there is no need for it to have a display).

I have created the following videos that demonstrate my teaching style.

Completing the square (year 10 – 11)
Chain Rule (year 11 – 12 Math Methods)
$50/hour. First lesson is free.
Email: Ella@Berglas.org
New Farm, Brisbane